---
---
Nintendo Switch Controller is fully compatible with Nintendo Switches and Windows PCs and provides perfect support for Nintendo games also PC games as well as ARMS Power Boxing, Mario Kart 8 and Zelda Legend so you can experience the immersive feeling during the game. No need to install any driver. integrated asymmetric motors create vibrations with variable intensity, allowing you to feel every shock, every shot so you go directly to the heart of the battle.
Built-in 600 mAh lithium battery, it only takes 2.5 hours for the switch controller to be fully charged, while 8 hours of continuous play are supported. The Switch Controller can be easily paired with the Switch Console at a distance of up to 10 metres.

5 levels to adjust the intensity of the vibration of the motor: these buttons (Turbo + Cross button) work simultaneously to adjust the intensity of the vibration of the controller, i.e. 5 levels of vibration level. These buttons (ZL button + ZR button + R3 button + cross button) work simultaneously to adjust the brightness of the controller; the cool LED light is fashionable and impressive.
Nintendo Switch Controller supports turbo, motion, vibration, and supports most popular switch games. (Support latest console version). Right Tilt Handle with Cold LED Lights Brightness 5 Brightness adjustable. The Wireless Controller has great functions that you will fall in love with- automatic sleep without working for 5 minutes.
 The back of the handle and the mushroom head of the bar is designed with laser engraving technology to make the handle better and more comfortable. The double vibration motor asymmetries bring you into the original scene. The immersive gaming experience is offered with multiple magnitudes of vibration feedback.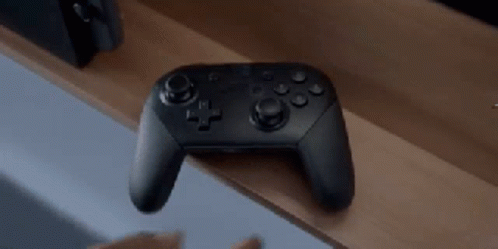 ---